All Day Chippy Tea – Every Friday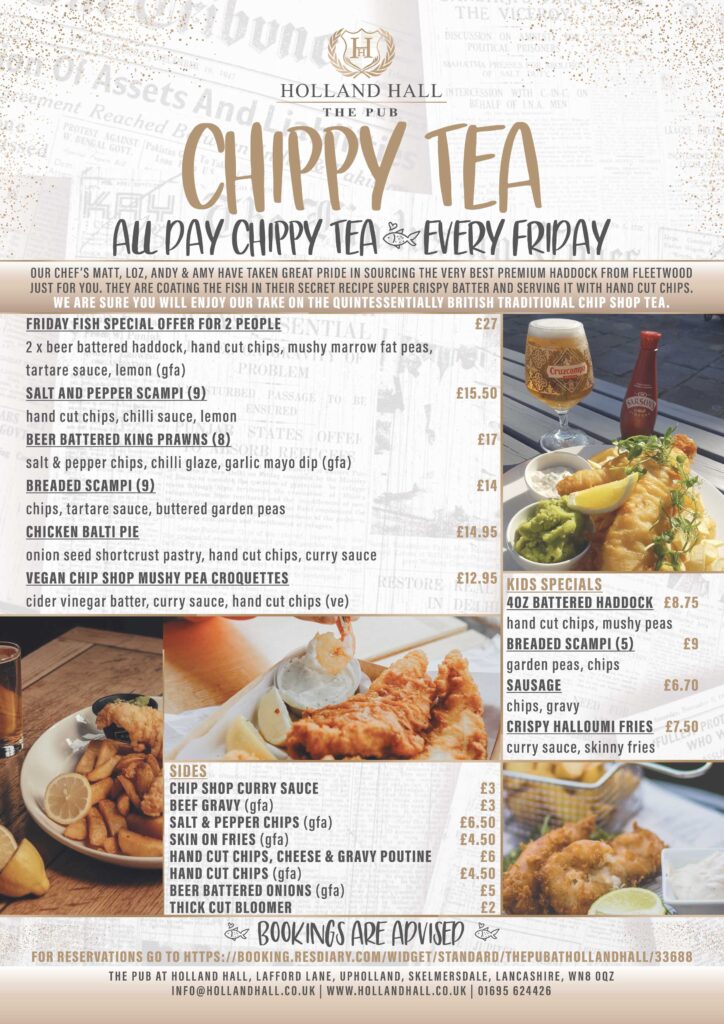 Chippy Tea at The Pub at Holland Hall
All day Chippy Tea – Every Friday, Food served 12pm – 8.30pm.
Our Chef's Matt, Loz, Andy & Amy have taken great pride in sourcing the very best premium Haddock from Fleetwood just for you. They are coating the fish in their secret recipe super crispy batter and serving it with hand cut chips. We are sure you will enjoy our take on the quintessentially British traditional Chip Shop Tea.
Bookings are advised.
For Reservations Call 01695 624426 or Book Online
https://booking.resdiary.com/widget/Standard/ThePubatHollandHall/33688
https://www.facebook.com/HollandHall1654